About Our Company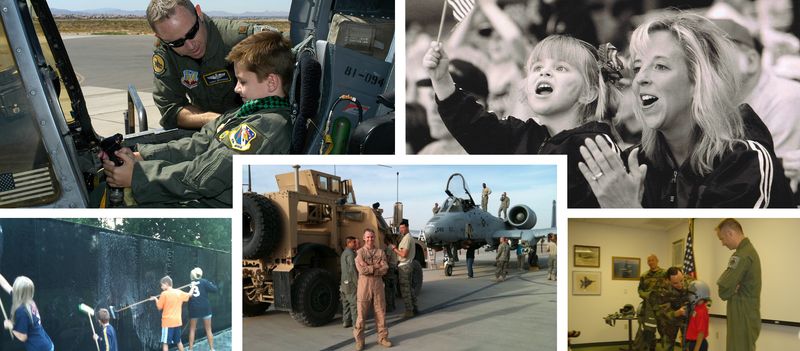 CB Soccer, LLC is a veteran owned, family oriented company founded and located in Haymarket Virginia, 2015.  It's founders are Chris and Kristi Beckman.  Chris retired from the USAF after 23 years of flying the mighty A-10 Thunderbolt II "Warthog", over 10 deployments to combat zones in Iraq, Afghanistan, and Korea, and 100+ combat missions.  He's been married to his high school sweetheart and prom date for over 27 years.  Moving on to new assignments every 18-24 months gave them an opportunity to call "home" many different states and communities around the nation.  With every assignment, Chris and Kristi lived by an ethos of "leaving the place better than they found it".  They did this by authentically connecting with their communities through volunteerism, church groups, coaching, work, and play.  Chris and Kristi gave back to their communities in ways like Habitat for Humanity, Big Brother, Make a Wish Foundation, Red Cross, March of Dimes, Action in Community Through Service, to name a few.   With every reassignment, Kristi had the opportunity to expand her coaching experiences by coaching everywhere she went.  Kristi is nationally certified and accredited by both the United Soccer Coaches and US Soccer coaching organizations.  She has over 25 years of coaching experience at all age levels for both men and women and has coached at the semi-professional, collegiate (D1-D3), and club level.  

Coach Beckman is also an educator with 25 years of teaching experience at the High School and University level.  It is this combination of skill sets (Coach and Educator) which sets Coach Beckman apart from all other coaching/personal training services.  Coach Beckman has a demonstrated track record of developing "student players" and preparing them for competitive play at the next level, all the way through college.    Coach Beckman was showcased on United Soccer Coaches "Instructor Spotlight" in 2018 and was the Virginia State winner of USC's "High School Coach of Significance Award".  See those here:
https://www.facebook.com/UnitedSoccerCoaches/photos/pcb.10155410317896615/10155410317811615/?type=3&theater
https://unitedsoccercoaches.org/web/web/News/Articles/September_2018/United_Soccer_Coaches_Announces_High_School_Coach_of_Significance_Award_Winners.aspx
Philanthropy is an important part of their lives which is a driving force for CB Soccer, especially now during our planet's COVID-19 crisis.   
Why Kick Walls?


The spring of 2020, Kristi and her High School Boys Varsity Soccer team were just getting their spring season started.  They were 2-0 after being the #1 and #2 ranked teams in the state. She had 5 seniors who had signed to Division I schools to play soccer in the fall. 
 It was promising to be a good season.  

Then the COVID-19 pandemic struck the US hard and the nation began to shutdown.  Her season was cancelled and the kids were sent home, not to return that school year.  They were devastated.  But Kristi knew that out of crisis and loss, come opportunity for growth.  So she continued leading her players (virtually) and engaging with them on a regular basis.  She knew her seniors that were playing in the fall, still needed to train.  Inspired by James at Kickwall.com, she went to her husband and asked him (and their sons) to build some kick walls for her seniors. They built them and delivered them within a week and the response was heartfelt.  This gave Chris and Kristi an idea.  They knew that there were many other athletes (some living in disadvantaged communities) who were stuck at home, missing the game we all love.  So they began building as many boards as they could afford and gave them away.  This has now grown into the "Kicking Corona" and "Give a Kick" initiatives that the company pursues today.